Kaibab Lake is small; this picture shows about 1/4 of the lake, but it has a quiet serenity that lets you forget that you are only 2 miles from Interstate 40. In the southern corner of the Kaibab NF, it is only 60 miles from the Grand Canyon but a world away from the crowds.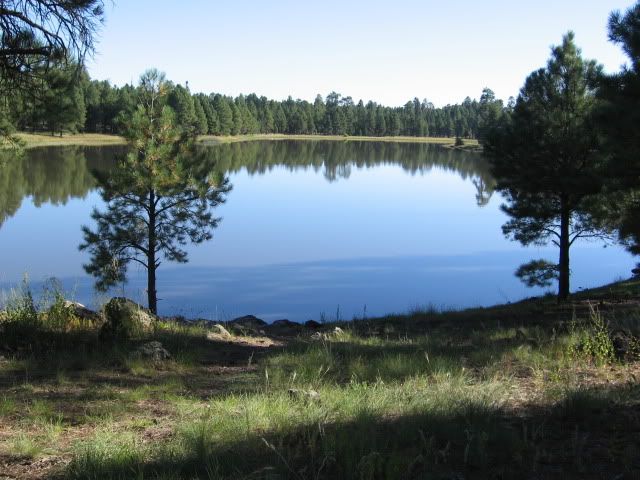 Cormorants that roost overnight in several dead trees, attest to the amount of fish in the lake....shades of Hitchcock! except these guys aren't agressive unless your'e a fish!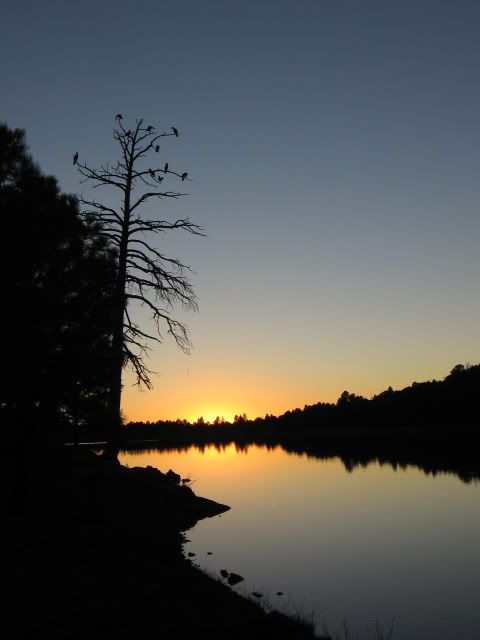 With the evening sun and a level trail, you can stroll around the whole lake in about an hour.